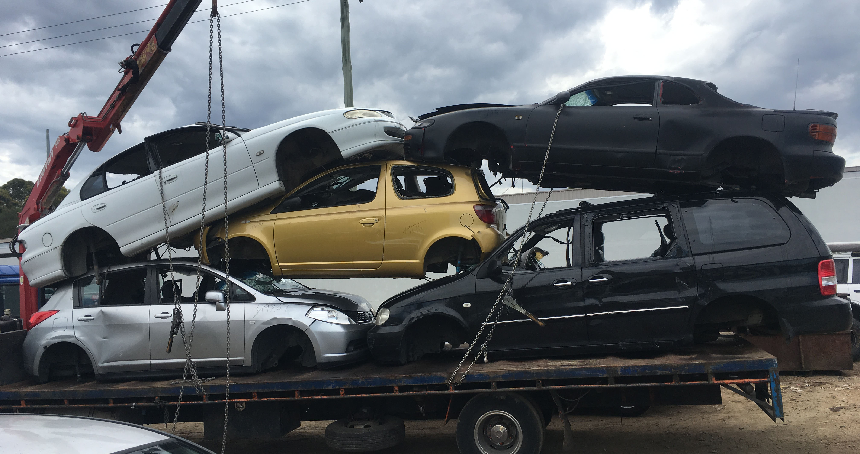 Unwanted Car Removal Newcastle
A car is no longer roadworthy or has been wrecked it can be an eyesore for the owner. When your car was wrecked in a car accident it could be a painful reminder of an unfortunate event. You can't let your car go even after it is no longer roadworthy. As the good old memories associated with it cannot be worn-out. No worries Quick Cash Car Removals, NSW knows how to get you out of this situation. We offer scrap and unwanted Car Removal in Newcastle and Sydney and not only that, we offer top dollar for your junk.
The following are a few pertinent reasons why you should choose us:
We are fast: We don't like to keep our clients waiting rather get to them on time.
We pay top dollar: Your smashed car might seem to be no good to you but the offered cash for unwanted car removals in Newcastle is 'better than good'.  Quick Cash Car Removals pay the highest amount for unwanted and old cars in the region.
We are professional and friendly: Our friendly and cooperative staff listens to every little query and detail of our clients and quickly responds to them.
We are easily accessible: With an extensively vast network of branches, we are conveniently reachable for everyone across the Newcastle and Central Coast.
Our Role in Auto-Recycling: We are happily playing a small but responsible part in making the automobile industry more ecofriendly. All the metal we acquire is recycled and reused responsibly.
Call Us Today:
If you want to get rid of an unwanted car then contact us now for free unwanted car removal today at TEL: 0455 851 877.