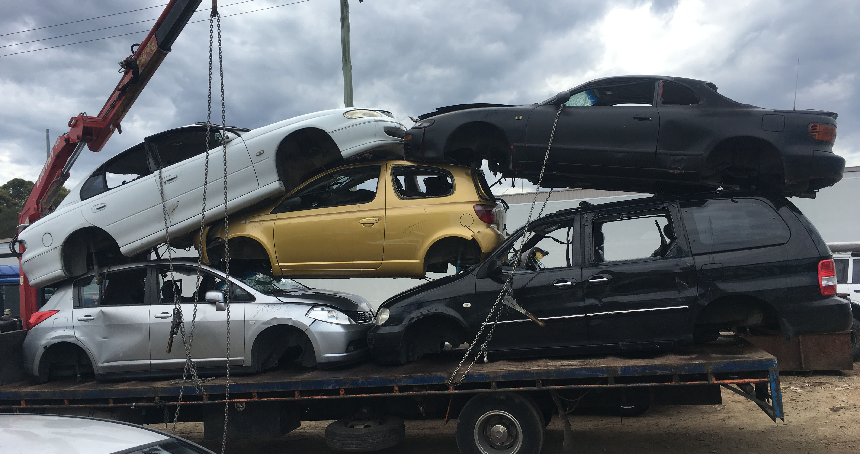 Quick Cash Car Removals – We Offer Affordable Solutions for Damaged Car Removal 
There are a lot of people who have a damaged or unwanted car in their garage or backyard. Unfortunately, most of them do not know that they can get some decent cash for an unwanted car. If you are on the lookout for a reliable company for damaged car removal then Quick Cash Car Removals has got you covered.
In fact, there are many people who use a car though it is damaged. You may be interested in damaged car removal but may not have gotten an attractive offer. Quick Cash Car Removals can help you get rid of your vehicle and give you a reasonable amount of cash as well.
We have a fully trained and licensed specialist team at our disposal. When you call us we send our team to inspect your damaged vehicle. Our goal is to safely tow away your vehicle, leaving you with a significant amount of money. Even if your car is totally wrecked, we purchase and tow it away.
Why Choose Us for Damaged Car Removal
After years of service, Quick Cash Car Removals is a name of trust. We try our best to meet your expectations. We offer the most reliable damaged car removal services at your doorstep. No matter what type of vehicle you have, we have the best cash offer for you. With the quickest response rate, our team of experts will survey your car, inform you about its condition and complete the paperwork. You will have the cash in your hands in no time. All our prices and services are not only well calculated but also reflect the current market for used cars.
Our team of certified professionals is available whenever and where ever you need it. For the time being our damaged car services are available in Western Australia and the surrounding area at the most suitable terms and conditions. All you have to do is to call us; our team will be at your doorstep. Remember we do not charge you anything, but pay you instead.
Get in Touch
We are at your service for the following working hours:
Mon – Fri: 7am – 10pm
Saturday: 8am – 10pm
Sunday: 8am – 11pm
You can give us at 1300207355
or email us at info@quickcashcarremovals.com.au
.