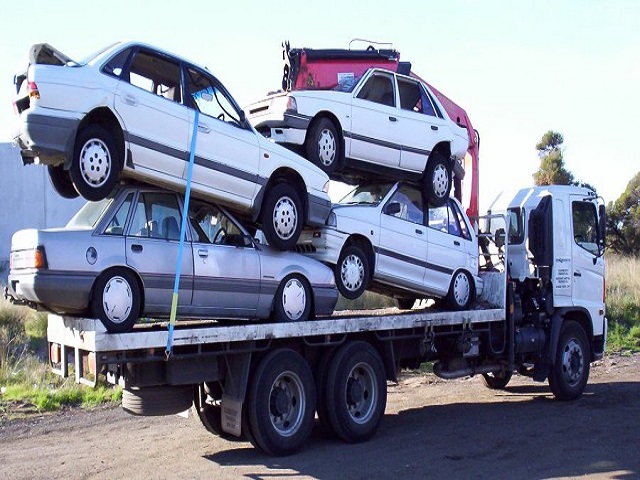 Auto Car Wreckers
It's an unfortunate situation having your car wrecked. In addition, disposal of wrecked cars or their parts is a difficult task that requires innovative technologies and professional expertise. Quick Cash – Car Removals is one of the oldest car wreckers and recyclers in Beresfield. We are a fully licensed company, so if you are looking for a professional to help get rid of your junk car, then we have got you covered. We will pay you to cash in exchange for your junk and takeaway your automobile.
Why us?
We specialize in the removal of wrecked and scrap vehicles. Whether your car is a new model or an old one, completely wrecked or partially damaged, we buy all kinds of cars. We take cars, vans, SUVs, 4WDs, trucks, and Utes, etc. Doesn't matter what make or model it is we take all makes and models of Japanese vehicles. We have a friendly and experienced team. They will provide you with the complete details of the process.
We pay up to $10,000 for a scrap vehicle. This price depends upon the condition of your car. We have more than ten years of experience car wreckers and recyclers. So you can expect high-quality service from us and we will do our best to meet your expectations.
If you can't bring your car to us we will provide you with the removal service for free. Our tow trucks are available 7 days a week from 6 am to 8 pm but you can contact us anytime.
How to sell your wrecked car?
There are 3 simple steps to sell your car to us.
Step 1: Give us a call and we will ask you all the details about your vehicle or you can get an online quote. You have to fill in the basic information about you and your car. We will need your contact details, the condition, and location of the vehicle, its model and make.
Step 2: After checking out the information about the vehicle we will offer you our price.
Step 3: If you like our price you just have to tell us a convenient time and we will come to your place, pay you cash on the spot and take your car.
Get in Touch:
Interested in selling your car to car Beresfield auto wreckers? Get a free and fast quote online or give us a call or email us to get more details about our services. Tel: 0455 851 877. Email: quickcashcarremovals@gmail.com