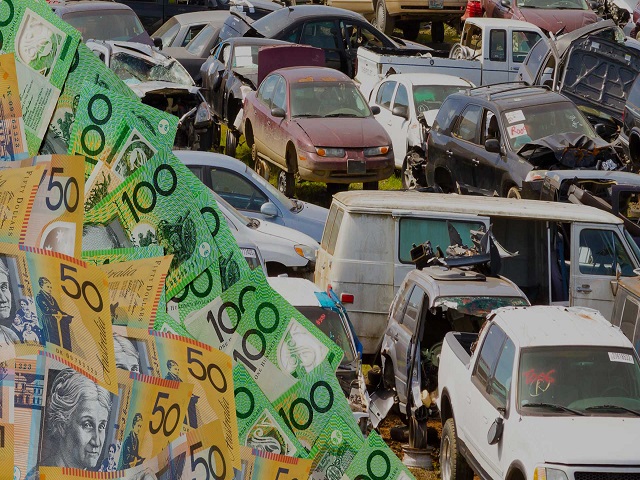 Junk Cars Removal Newcastle
Removing a junk car from your house can be stressful and time-consuming when you don't know how to do it. However, a simple procedure can turn your scrap car into a windfall. But there is still the question of how? Well, Quick Cash Car Removals buy  Junk cars in Newcastle. If your vehicle has a very poor resale value, or if you tried to get it fixed many times, it's still not reliable. It is possible that your car has been completely trashed in an accident or partly damaged and it is no more in usable. That is the time when you should get rid of it and get some cash in return. We buy junk cars in Newcastle at the highest prices, to get a quote of your damaged car please contact us.
Instant Cash for unwanted cars
Quick Cash – Car Removals specializes in the removal of old, unwanted, damaged, and junk cars. It doesn't matter how bad the condition of your car is we will buy your car for the top price. We pick up your scrap vehicles and pay the best price. Depending on the condition, you can get anything from $100 to $10,000 for salvage or junk vehicle. Whether or not your car is registered, a member of our qualified and polite team will come to your location and direct you through the process and remove the junk car without any disruptions.
We have more than 10 years of experience in the field. Quick Cash Car Removals Have a fleet of well trained and skilled staff. Unlike other companies that buy junk cars in Newcastle, we offer the finest and quickest service in the region. We do the removing process with no delays through our 10 tow trucks which are available 7 days a week. Within few hours, we will remove the junk. We are authorized by the Australian regulatory authorities so you can trust us to remove junk cars. Moreover, we offer towing services free of cost.
Get in touch:
Contact us anytime for junk car removal in Newcastle, Take the top money for your junk car and leave the removing process to us. Call us on. Tel: 1300207355 and email us at. Email: quickcashcarremovals@gmail.com